Today was a chill day.
It was raining so we just went to Walmart to buy some stuff. We had a drive thru meal at In-N-Out.
Arnaiz told me that there are no freezers in the In-N-Out. All ingredients are delivered daily and all food are made fresh.
It was good burger. Lasang fresh nga. It's very different in a good way from the fast food burgers in Manila.
Later in the afternoon, the sun came out. Arnaiz and her hubby brought me to the park where there is a nice view of the Hollywood sign. Here's my outfit of the day today.
This park is actually a dog park. Hindi daw lahat may alam nitong spot na ito.
I love the view of L.A.
I also love my new Piesa.ph bib necklace.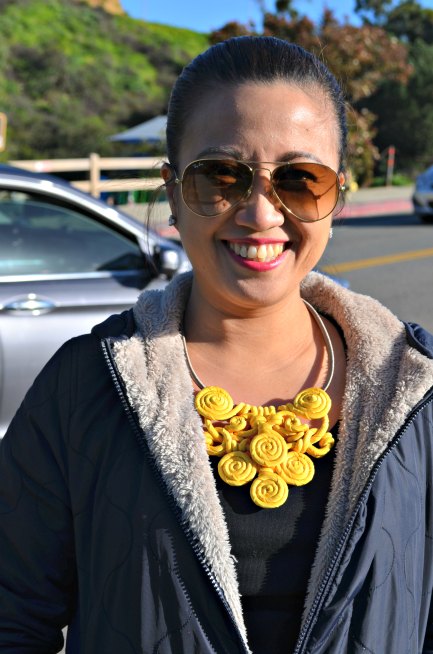 Oh I forgot to tell you, Arnaiz took me to Trader Joe's. I got Wowa and myself this Himalayan Pink Salt with built-in grinder.
And I tried Arnaiz's shampoo and conditioner, so I got myself these:
We had shrimp dinner at home afterwards.
It was a good day albeit steady lang.
Tomorrow they'll bring me around Rodeo Drive so dapat galingan ng slight yung OOTD. Lelz.