Warning: Mauumay kayo with all my photos in this post. Madami, promise. It's difficult to travel by yourself. Wala kang kasama sa pictures. Hehe.
Today, we went to Hollywood Walk of Fame and to Rodeo Drive in Beverly Hills. We parked at the Dolby Theater.
It's so cute this place outside the area where we parked. It's called The Road To Hollywood.
They had a lot of short success stories of anonymous people making it in Hollywood na naka-tiles on the floor. Nakakaaliw.
In front of the Dolby Theater is the El Capitan where you can watch the Jimy Kimmel Live show.
This is the Grauman's Chinese Theater. I don't know what it is but Arnaiz said to take photos of it.
I googled it na lang just now.
From Wikipedia: Grauman's Chinese Theatre is a movie palace on the historic Hollywood Walk of Fame at 6925 Hollywood Boulevard in Hollywood, California, United States. Originally known as Grauman's Chinese Theatre, it was renamed Mann's Chinese Theatre in 1973; the name lasted until 2001, after which it reverted to its original name. On January 11, 2013, Chinese electronics manufacturer TCL Corporation purchased the naming rights to the facility, making its official name TCL Chinese Theatre. It has since been home to many premieres, including the 1977 launch of George Lucas' Star Wars, as well as birthday parties, corporate junkets, and three Academy Awards ceremonies. Among the theatre's most distinctive features are the concrete blocks set in the forecourt, which bear the signatures, footprints, and handprints of popular motion picture personalities from the 1920s to the present day.
I got aliw taking photos.
Finally, I was able to experience the Hollywood Walk of Fame.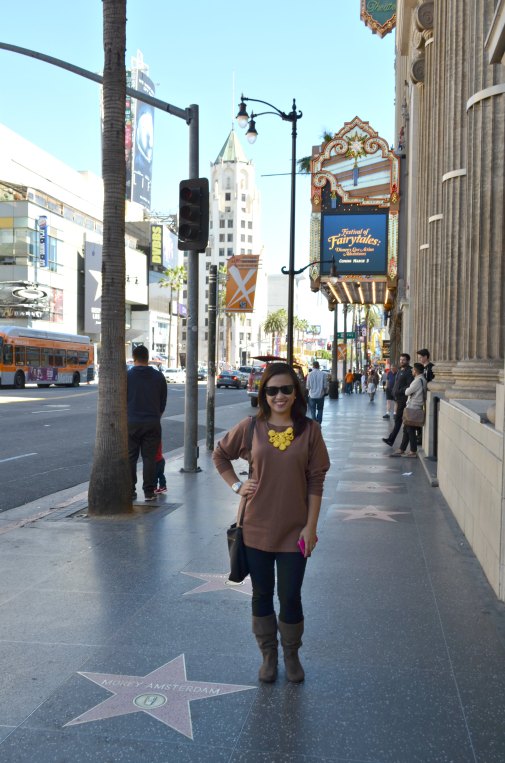 This is the Dolby Theater. This is where the Academy Awards are held.
In front of that also is the Disney chocolate store that sells Ghirardelli chocolates.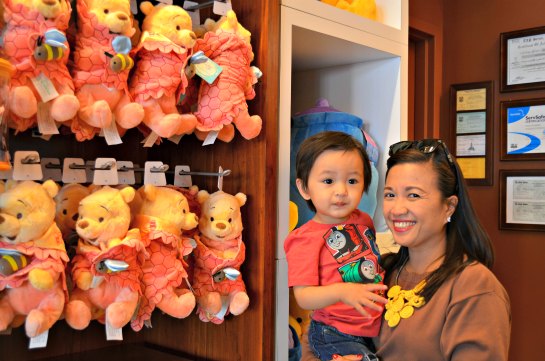 We had lunch at The Cheesecake Factory. Hands down, this is where I experienced one of the best cheesecakes ever.
We ordered the Hazelnut cheesecake.
Next time, I will order the original cheesecake.
How cute is this photo?
After lunch we went to walk around Rodeo Drive. We passed by the Beverly Wilshire Hotel. This was the hotel where the Pretty Woman movie was shot.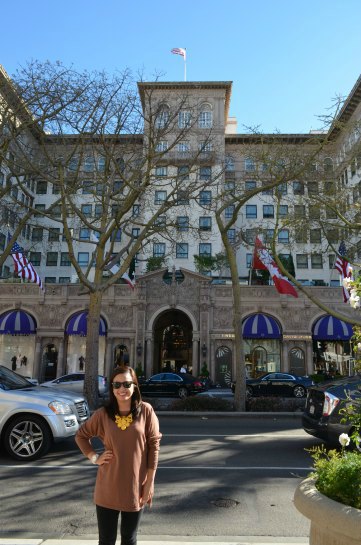 I wanna thank Arnaiz for this OOTD shot.
Arnaiz always rolls her eyes when I ask her to take photos of me. She does it anyway, hehe and the photos always turn out great.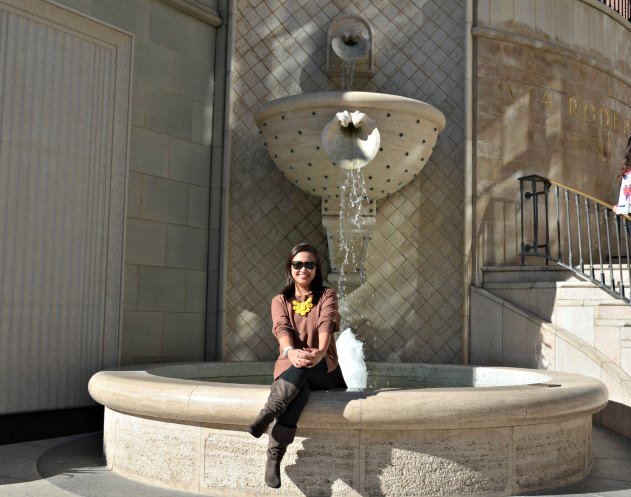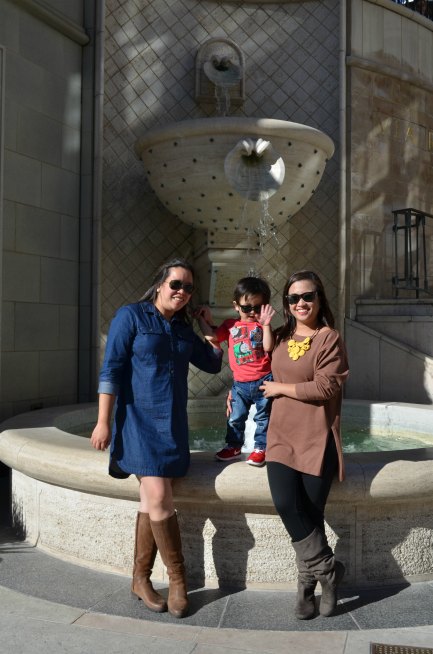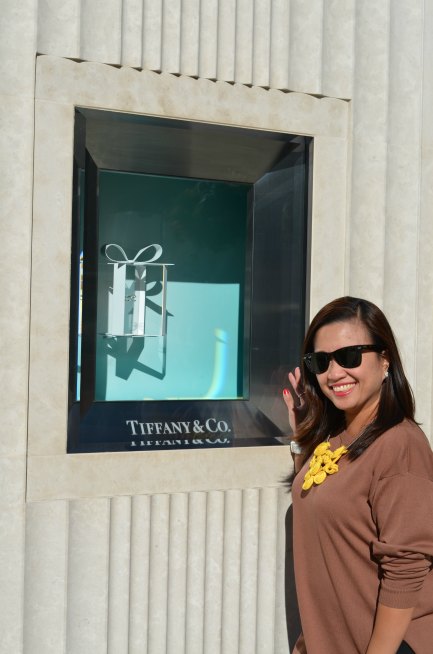 Grabe the stores in Rodeo Drive. One time, I shall go back here and papasukin ko each store for experience. All the big time brands are there eh. As in nasa isang street lang silang lahat.
We saw this limited edition car parked there. Everyone was taking photos of it so naki picture na din ako.
This is another photo in my wishlist. I want to have a photo taken in the street with the palm trees. Actually, I wanted to be standing in the middle of the road para both rows of palms trees are at my either side however Arnaiz wanted nothing to do with my plan. Lol.
So there you go.
Pineda arrived in Glendale kanina. Riot sa house ni Arnaiz ngayon. It's as if we were just in my house, three years ago.
Walang nagbago.
I love it.