Remember when I told you before that one of the reasons why I really wanted to go here was because Pineda was also here? My blog about what we did yesterday will show you why. Before I continue, magbigay pugay tayo sa kilay ko kahapon.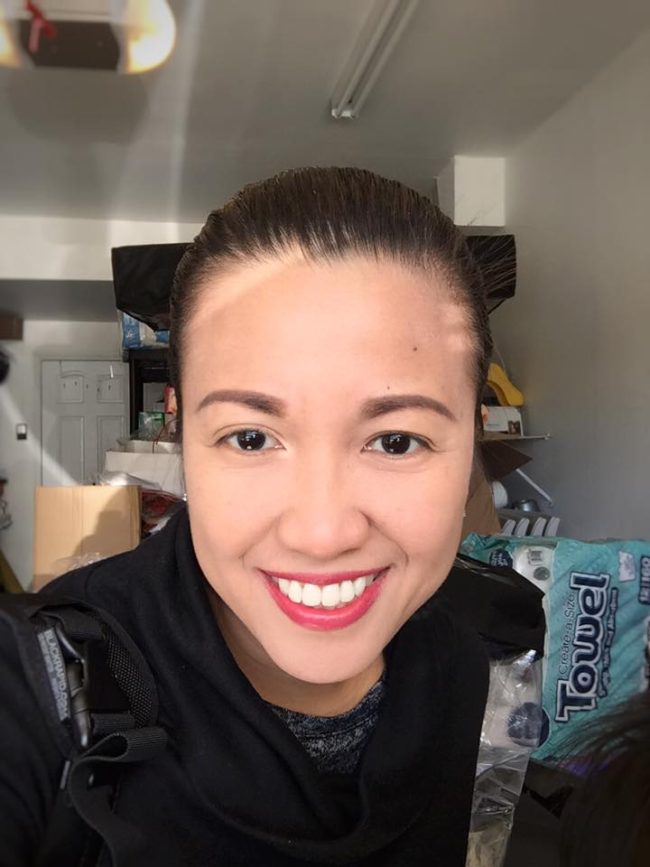 I spent 20 minutes doing that. Ganito pala gumawa ng kilay ng hindi nagmamadali. When I'm in Manila, I'm always rushing so my kilay also always looks rushed. Yesterday, I took my time and ang ganda ng kinalabasan.
We went to the Citadel Outlet stores.
Check out Pineda's idea for our photo together.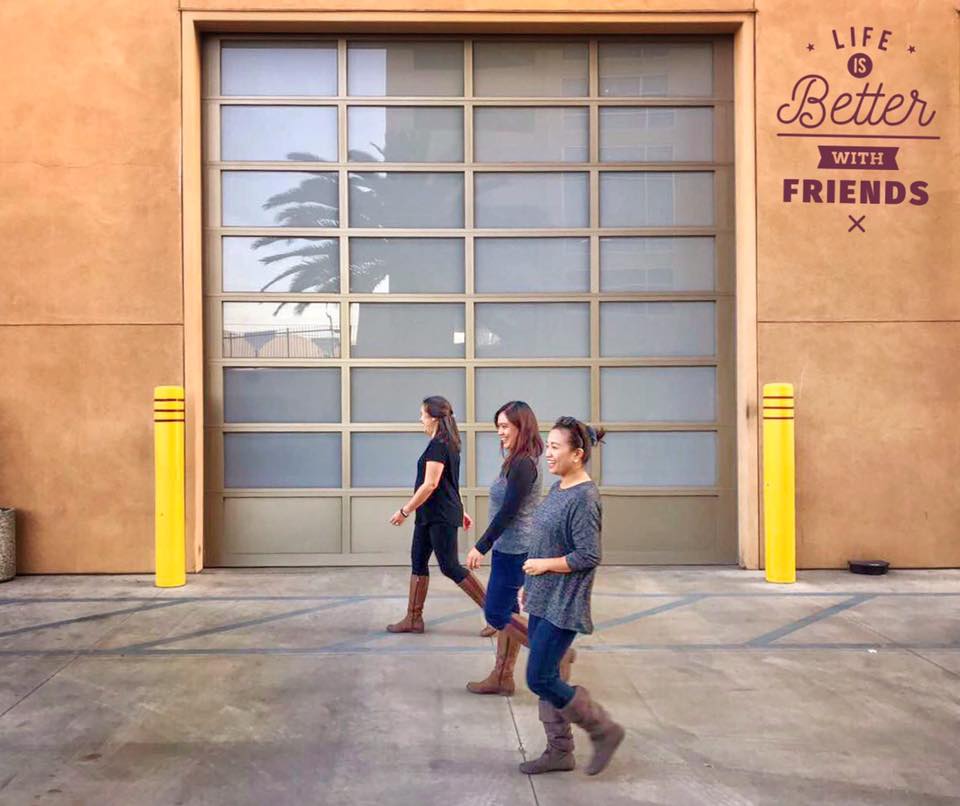 This was shot using JR's phone.
Eto na the one from Pineda's camera. This is one of my best OOTDs evahhh!
Kabog right? And that is just a blank wall behind me. Pineda made me walk and shot me. Although it's not my signature pose, this looks more natural ano? =)
We went to Long Beach to have a pictorial. The following photos were taken from my SLR.
It was so beautiful (and cold) there. Kahit saan ka lumingon, photogenic. May kasabay nga kami na photoshoot.
Here's my second OOTD shot by The Michelle Pineda.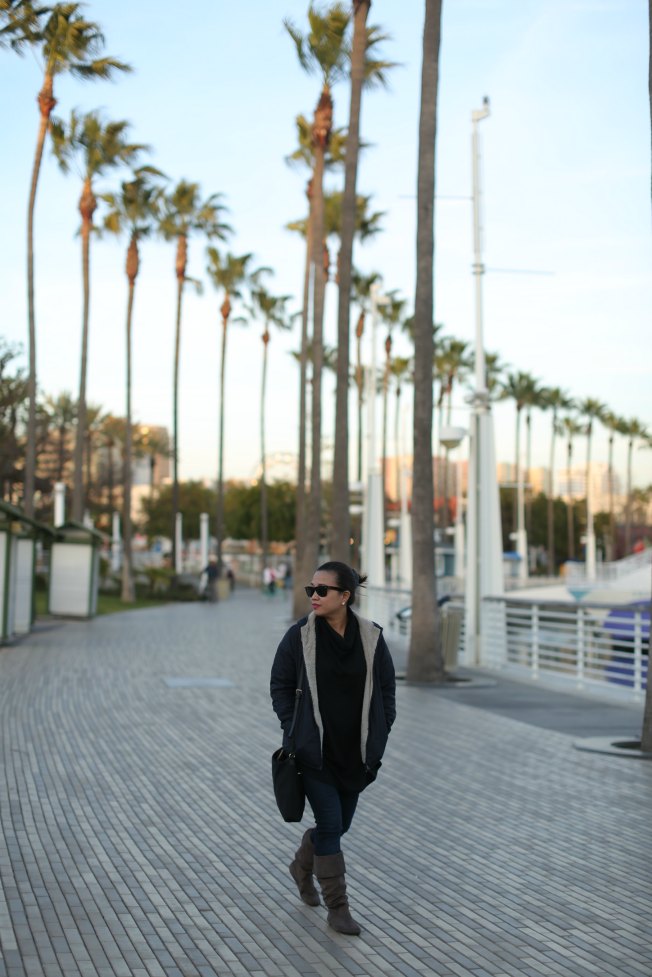 Kailangan ganito na ang mga OOTD shots ko. Hahahaha! Lech. Effort forever!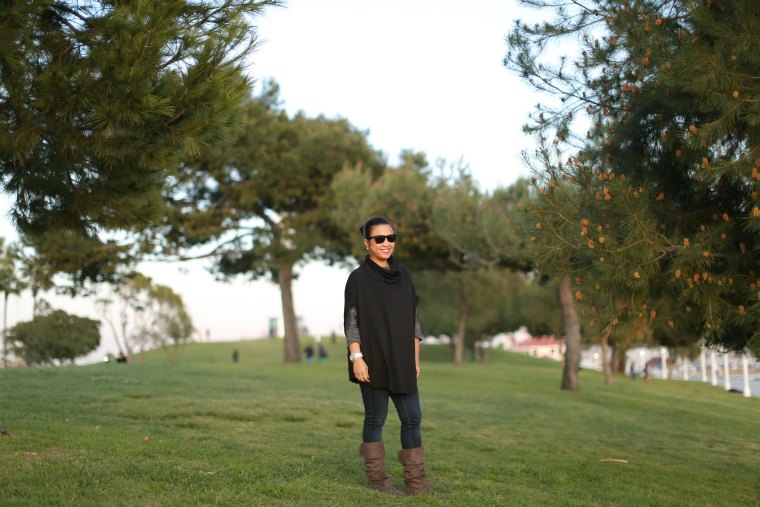 So nice also our photos together. After 3 years, complete kami again.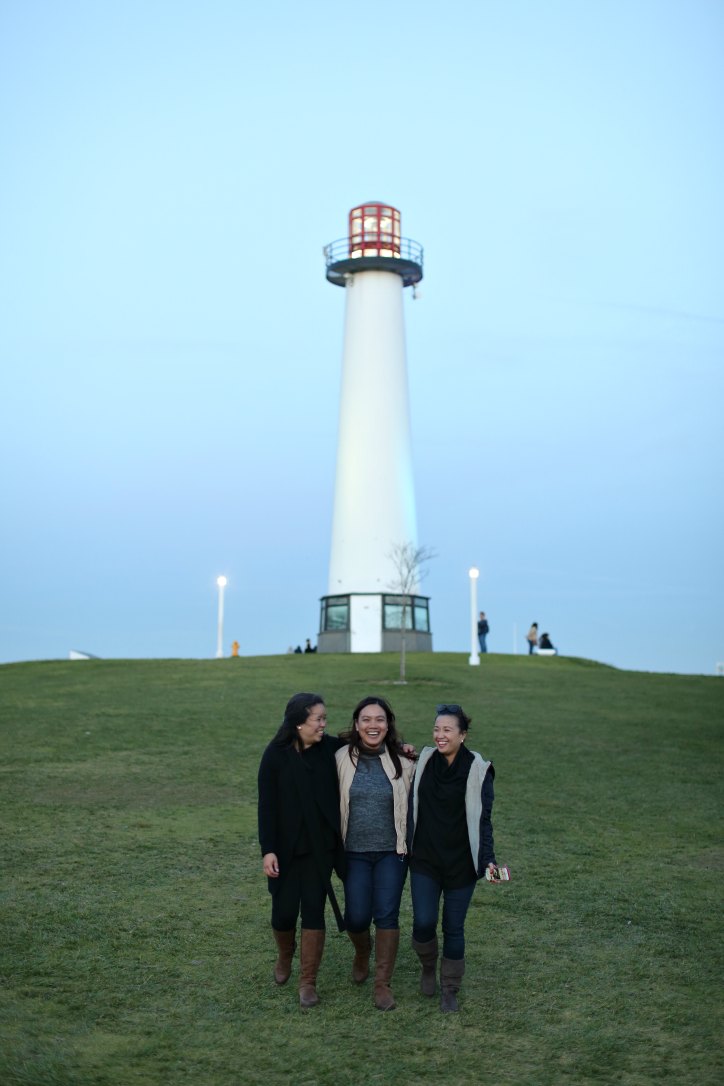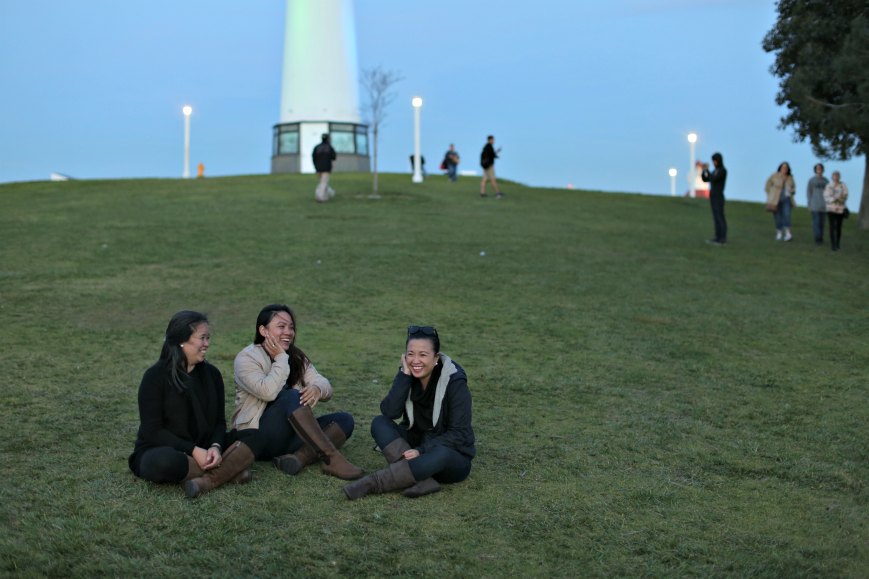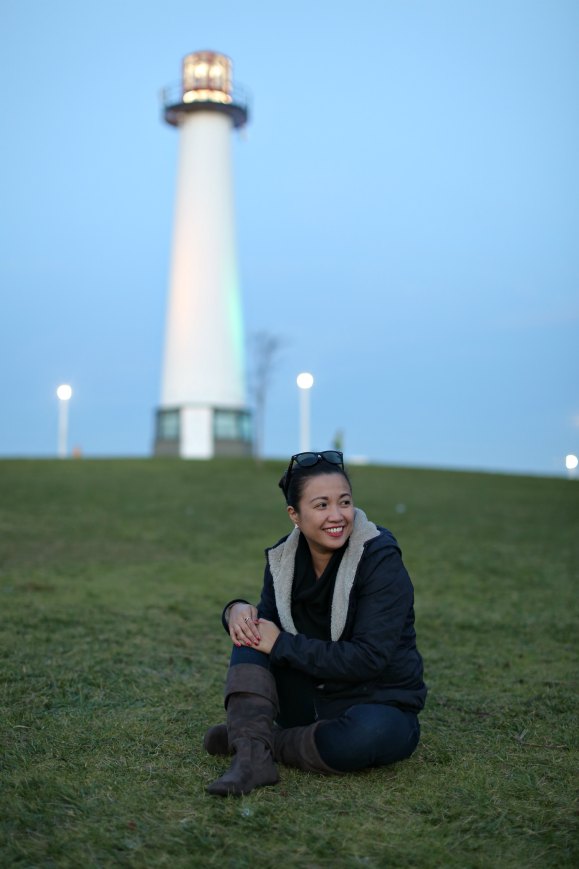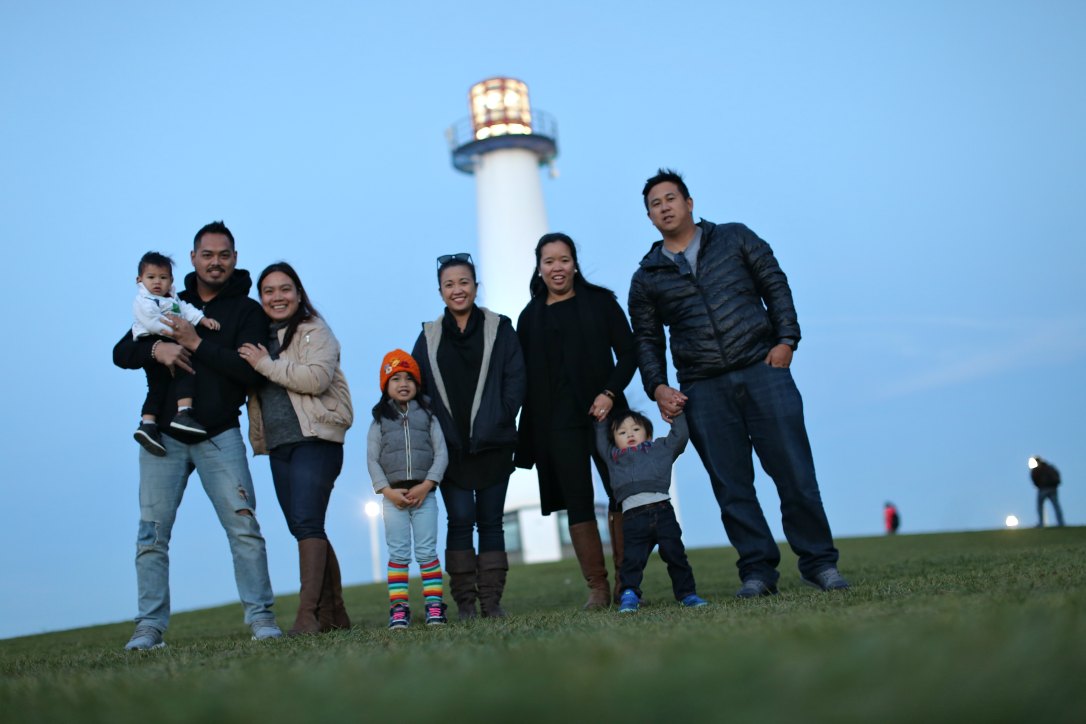 I wish Alvin and Anika were in that photo too. That would have been the best. Next year, hopefully, we can do that.
After dinner at P Chang's, we all went to LACMA. LACMA means Los Angeles County Museum of Art. Like what I said in my IG that I dreamt about having our photos taken with these lights, it came true last night.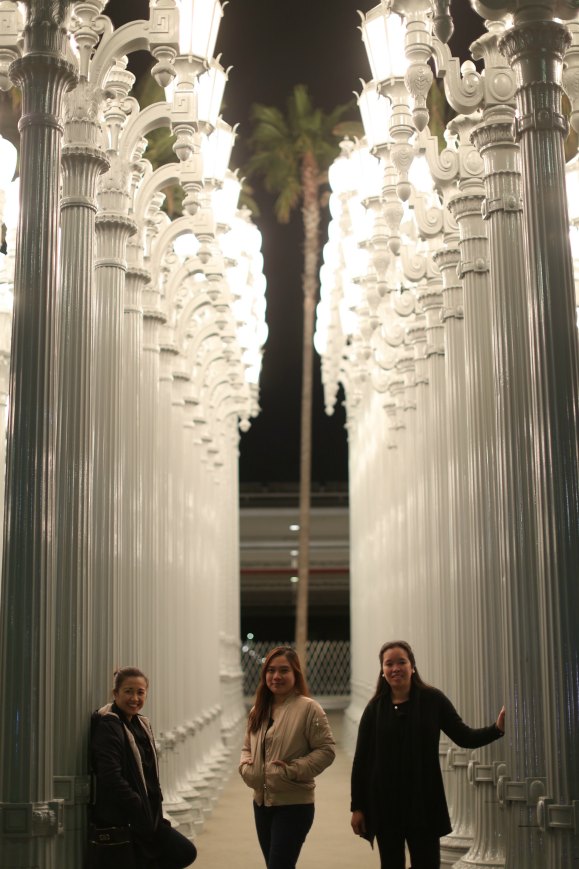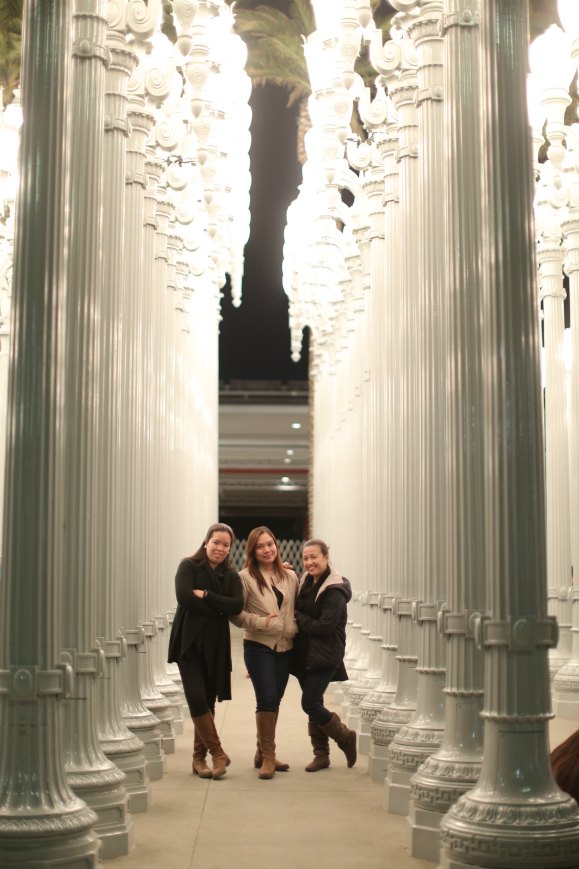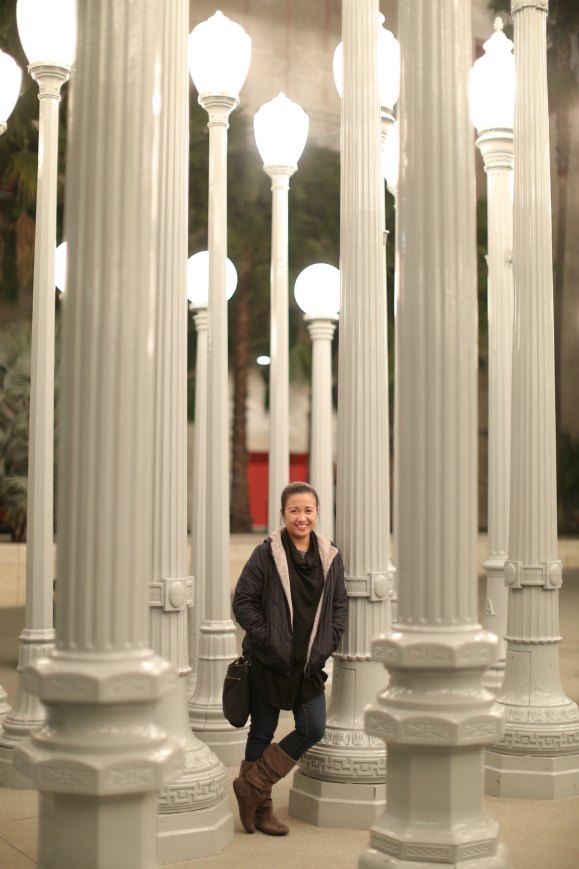 Today's a truly fun day with my bestfriends. All the expenses and all the catching up that I have to do at work when I get back are worth it.
Pineda and her family are all going back to San Francisco tonight so last day na namin ito together.  Susulitin na namin.