We went to Getty Villa today.
From Wikipedia: The Getty Villa is one of two locations of the J. Paul Getty Museum. Located at the easterly end of the Malibu coast in the Pacific Palisades neighborhood of Los Angeles, California, USA, the Getty Villa is an educational center and museum dedicated to the study of the arts and cultures of ancient Greece, Rome, and Etruria. The collection has 44,000 Greek, Roman, and Etruscan antiquities dating from 6,500 BC to 400 AD, including the Lansdowne Heracles and the Victorious Youth. The UCLA/Getty Master's Program in Archaeological and Ethnographic Conservation is housed on this campus. The collection is documented and presented through the online GettyGuide as well as through audio tours.
I asked Arnaiz to take us there because I am interested in the architecture of Greece and Rome.
The weather was fantastic. It wasn't cold and ang daming naka-pekpke shorts. Grabe, you should have seen them. The tita in me really went out. The shorts were so short as in kitang kita mo na talaga yung mga kuyukot. I showed them to Alvin.
ME: Yan ang pekpek short. Hindi pekpek shorts ang mga sinusuot ko diyan.
ALVIN: Tumigil ka.
It was really nice at Getty Villa. They have the different structures of Greece and Rome. I stood at the center of the second floor of the museum.
You will see this on your right..
.. this at the center..
.. and this at your left.
That was also where the museum's cafe was located. In front of it are these stairs going to the ground floor.
The food at the cafe is a bit expensive but super delicious. I had their portobello mushroom sandwich with mozarella cheese. It was so good.
The tour of the museum starts at the ground floor. You will be given an iPod touch with earphones. These will guide you as you go from room to room in the museum. You just have to input the numbers indicated in the door of the entrance of each room. And then you will hear the different stories of each artifact or statue.
These artifacts and statues were collected by Mr. Getty. He was very rich and he was the one who had this museum built. He is so rich that there is no entrance fee to this museum. Galing.
The grounds are beautiful too.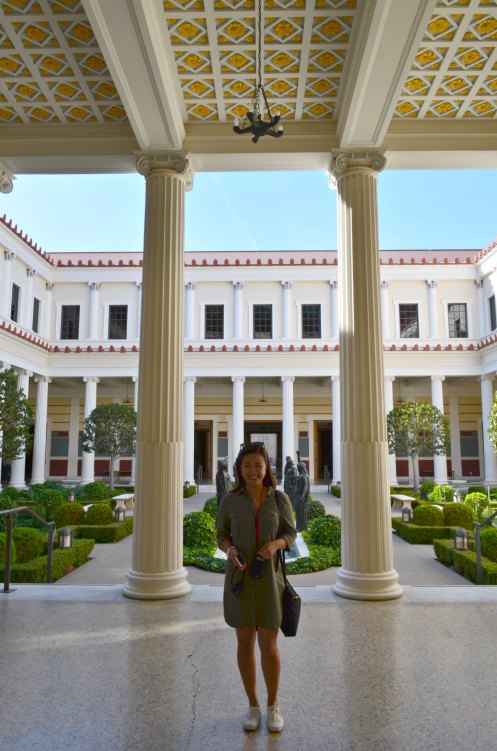 Here's my outfit of the day.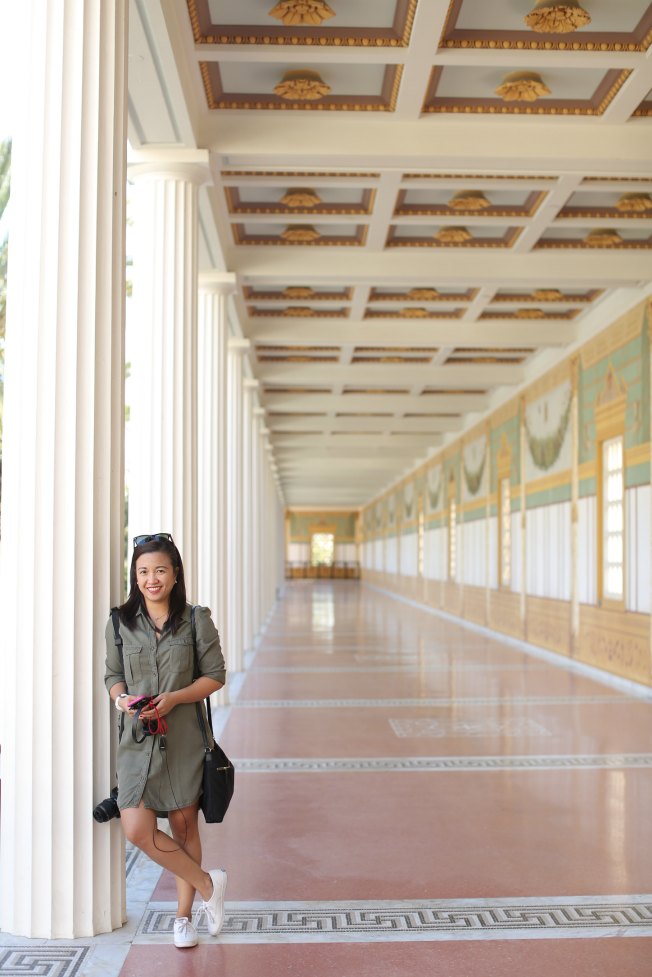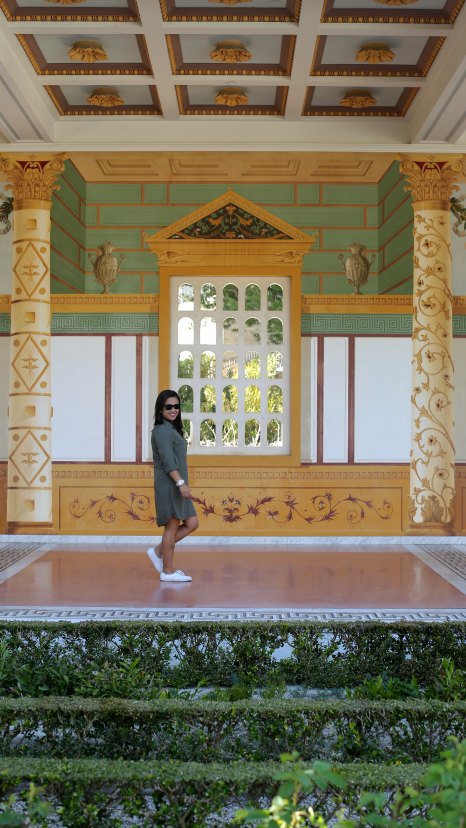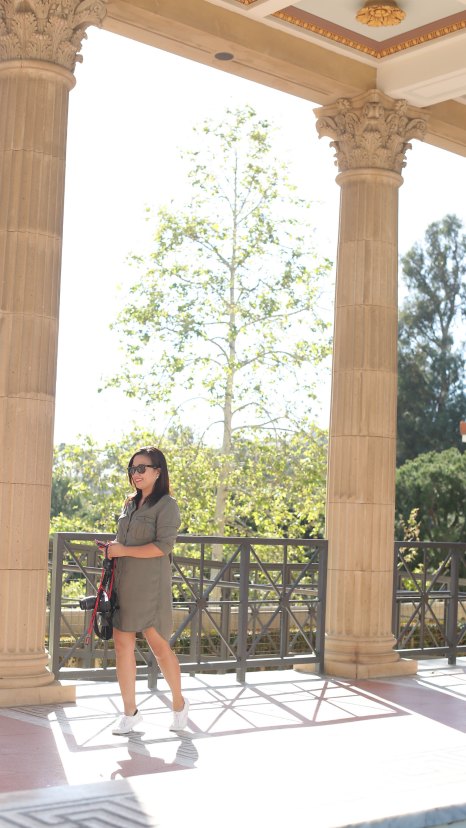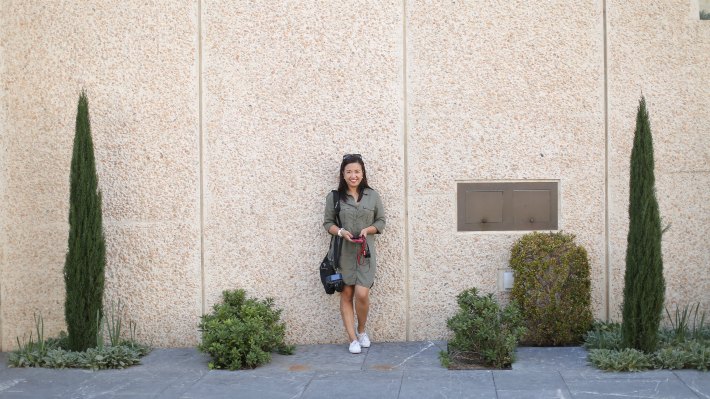 It was a nice way to spend a few hours of the day. Take your loved ones and maglakad lakad kayo around the place holding hands while walking. Sweet.
I had my period while we were in the museum. I didn't have any sanitary napkins with me. I rushed to the restroom hoping to get one in the vendo machine.
Wala.
All they had were tampons.
Fuzz.
I've never used tampons in my entire life.
I will kwento more tomorrow, promise.