I'm so sleepy na so this will be a very fast one. I can't believe I only have one and a half days left here with Arnaiz.
Arnaiz took me to Santa Monica Pier today.
We parked in a structured parking and walked for around 15 minutes to the pier.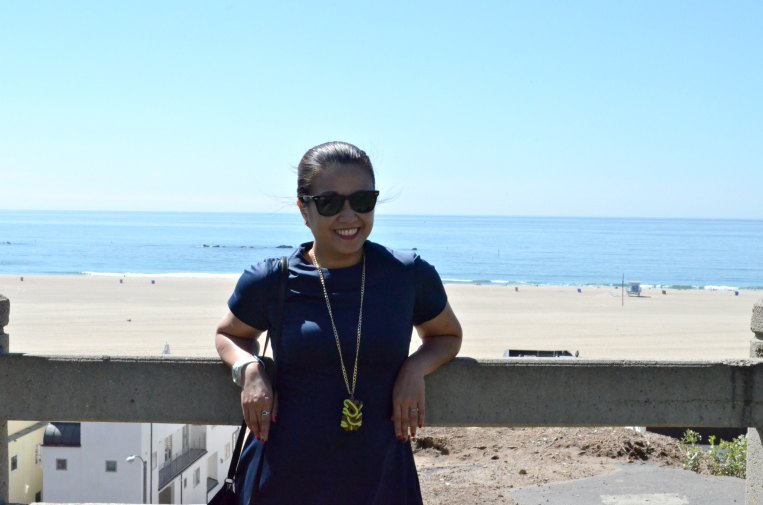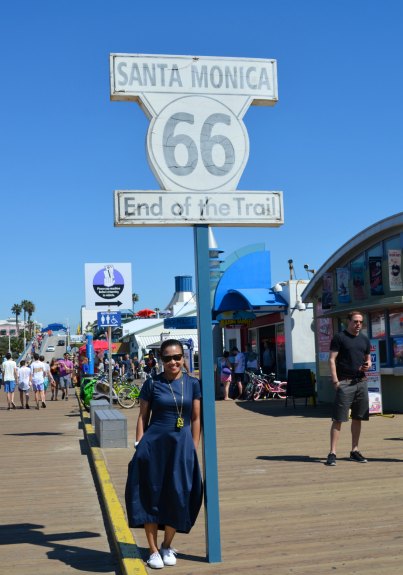 We had a very late lunch at Mainland Poke Shop. I wish we have this in Manila.
First, you choose how many kinds of sushi you like. I chose 2: Tuna and Salmon. Then you choose what you want to put in your bowl. Pwedeng rice, noodles, salad greens, cucumber, mangoes, seeweed and kung ano ano pa. Then you choose your sauce. I just copied what sauce Arnaiz put in her bowl. She got this parang kikoman and the wasabi sauce na hinid naman maanghang.
Napakasarap talaga.
That's Arnaiz's bowl on your left while mine's the one on your right.
Super saraaaaaaap!!!
Fresh na fresh!
That's it. Sleepy na me. I am thinking if I want to go pa to Universal Studios tomorrow. $105 talaga yung entrance fee eh. I just want to do the studio tour and the Harry Potter eklaver. Sulit kaya? What do you think? Or bili na lang ako ng bag? Hahaha!
Good night!