"Maybe a relationship is just two idiots who don't know a damn thing except the fact that they're willing to figure it out together."
-Anonymous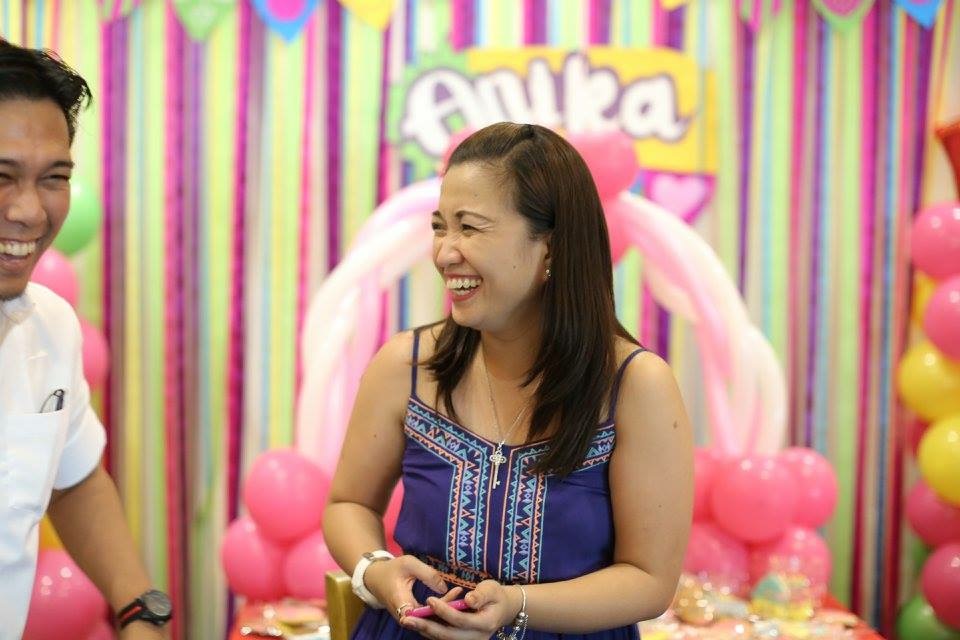 I am sorry from being MIA the past week. I can say that Alvin and I reached the lowest of the low in our seven years of being married. I've been through hell and back. It's something that I hope you guys will not go through kasi apart from everything else, it's emotionally draining.
I wish I can detail everything here. Not for anything but only so that couples may learn from what Alvin and I went through and are still going through right now. But of course, I won't do that. Contrary to what people think and say, ang daming daming bagay sa buhay ko that is not here in my blog because I want to keep them private. Like I said before, the things you read here are just 5% of my whole life in total. I have to note though na there is no third party involved. I just have to put it out there para ma-rule out niyo yan sa mga isip niyo.
I was never the person who could handle these kinds of situations well. Back when I was single, I get out of the relationship when things get tough. Hindi ko kasi talaga keri, mga bakla. I can't stand being not okay with my loved one. Lalo na siguro kay Alvin.
In those three horrible days, I wasn't able to function. My kasambahay took a three day leave on those days too so imagine the stress. I brought Anika with me everywhere. Imagine almost dying inside but putting a normal face in front of her. It was tiring. Every night, after putting Anika to sleep, I would cry and cry until wala na talaga ako mai-iyak then I would just stare out in space. I lacked sleep but I had to get up because I had to work. I had to go to work puffy eyed. And kung hindi naman talaga palabiro ang tadhana, I had 3 meetings that required me to be there and talk to different kinds of people from other companies. Of all days, di ba? Takang taka siguro sila sa hitsura ko.
It was super hard to concentrate. Napagalitan ako ng boss ko because he gave me specific instruction which I didn't follow only 15 minutes after we talked. My headache was terrible because apart from not getting sleep, I couldn't eat and my eyes would tear up every 5 minutes. I had to fight my anxiety depression that was threatening to drown me in. All I wanted to do was to curl under the blankets and forget about everything.
On the second day, Anika and I were already asleep by 8am. Feeling ko ang tagal tagal ko nang ganito eh two days pa lang pala. The most painful part is that I couldn't understand why two people who love each other so much could stand this long putting each other in deep anguish.
I asked Alvin to go to the house and talk on the third day. No mediator. I politely declined my MIL's offer to mediate. This is Alvin and my fight. Walang ibang makaka-resolve nito kung hindi kaming dalawa lang.
And I was right.
The talk wasn't easy. Ang tagal! It took hours! Ang daming pagtatanggap on both our parts. But since both of us were willing to work this out, we came to a resolution that was amenable for both of us. Madami ding compromises. Hindi mawawala talaga yun for world peace.
I cannot say that everything is 100% okay right now. It's still a work in progress. All marriages are, I think. Sa pinagdaanan ko na yun, I feel I can give na a seminar about Marriage 101. Here are the things I learned:
1. Whatever it is that you are going through right now, just like what my dad said, "Hindi kayong dalawang mag-asawa lang ang nag-iisang couple na nag-go-go through niyan. All married couples ay dumadaan diyan so don't feel hopeless."
2. A marriage will work out if at least one of you is willing ayusin yan.
3. You have to remember that we were all brought up differently. Iba ang pagpapalaki sayo versus sa asawa mo so you guys need to consider that. I do not believe that you want to deliberately hurt someone you love so if ganyan sayo yung asawa mo, not unless psychopath talaga siya, try looking on how they were brought up by their families. Baka clashing lang of expectations on both parties? You would have to adjust to that and the other should be conscious enough na ganun nga. Both of you should work around on who your partner is.
4. Pick the people who you confide to during your fights. Alvin and I are somehow lucky that bilang na bilang lang talaga ang friends namin. We are surrounded by people who tell us to work things out and wag maghiwalay. That is very important.
5. Sometimes being right does not matter anymore. Tama di ba?
6. Lastly, do not wait until the kids are grown up to spend time together. My friend shared this really nice article about it and you can read it here. A lot of couples fight because of lack of communication with each other. Minsan kasi, like with Alvin and I, gusto naman namin yung naguusap but since of course, ang daldal ni Anika (she demands both our attentions talaga) and the only chance sana we can talk is when we go home after work, kaso we spend that time with Anika instead. Hindi tama yun for me. Alvin said dati that madami naman kaming time mag-usap sa future. I said no. Like what the article said, I need him now. If we wait to talk sa future pa, baka by that time, sobrang layo na ng loob namin sa isa't isa. He agreed and we made it clear to the both of us to make spending quality time with each other a priority. Hindi kailangan gumastos kasi kahit sa banyo pwedeng magkaron ng meaningful conversations.
I have kwento pala.
Anika has this Truth or Dare app in her phone. Players take turns choosing truth or dare. Then if you choose truth, may lalabas na question. If you choose dare, may lalabas na dare.
Anika and I were playing it last week when I took her out for dinner nung sobrang hindi kami okay ni Alvin. When it was my turn, I chose truth.
ANIKA (reading the phone): What did you like most about your ex?
ME: What's an ex?
ANIKA (rolling her eyes at me): Duh. Someone you love! What did you like most about Tatay?
ME (lecheng laro ito): What I like most about your Tatay is that he loves you very much.
ANIKA: Noooo! I mean dati! What did you like most about Tatay dati before I was born! Nung kayong dalawa pa lang!
Ang lakas maka-emote ng game na ito.
After closing my eyes for a bit because tears were threatening to fall..
ME: I liked that when he looked at me before, I can feel na love niya talaga ako.
Kilig na kilig ang Anika!
When it was my turn again, I chose truth again kasi I was tamad to choose dare. Ayoko magimitate ng kung ano anong animals.
ME: Truth!
ANIKA: Who was your first love?
Gago tong larong ito ah!
ME: Your Tatay.
I wanted to cry na talaga sa sobrang sad. Natatawa lang ako kay Anika because kilig na kilig talaga siya.
Hay naku.
So there.
I probably (and hopefully) lost a couple of pounds because I didn't eat ng maayos for days. Anyway, the important thing here is that Alvin and I are working thing out. Hindi madali pero dapat gawin. The goal kasi is to address the root cause of the problem hindi yung superficial lang. Walang mangyayari sa ganun.
To all of you who are currently may pinagdadaanan din na ganito, dasal lang kayo. Or email niyo ako. Hahaha!
Have a great week guys!
P.S.
Thank you Wowa for taking care of Anika last week (among all other things). I've never been so happy na retired ka na =D
Thank you to our families: my dad who's all the way in Amsterdam, my brother in law for the very long telephone conversation and to my parents-in-law who remained neutral all throughout. Bihira din ang families na hindi nag-aautomatic magkampi-kampihan. You know what I mean.
Thank you to our friends for the support especially to the Pastoril family dahil sa istorbong dinulot namin.
Of course, thank you to my blog readers. Ramdam na ramdam ko talaga ang hugsss niyo =)