Niagara is a 45 minute drive from Mississauga. Akala niyo malapit pero malayo yan. There's no traffic kasi here. Derederecho ang biyahe.
We ate breakfast at the Gateway Niagara.
Then passed by the outlet stores along the way. This was my outfit of the day.
Do not mind the tummy area. The wind blew my shirt just in time the photo was taken. Eto na ang pinaka-matinong shot. At nagexplain ako talaga eh ano? Hahahaha! This was Anika's naman.
Grabe teh. Wasakan ng wallet ang peg dito sa Ontario. There are so many outlet stores! Alvin got Anika a pair of Jordan Nike rubbershoes. Hindi ko alam sino ang mas natuwa, si Anika ba or si Alvin. It only cost around Php 2,000.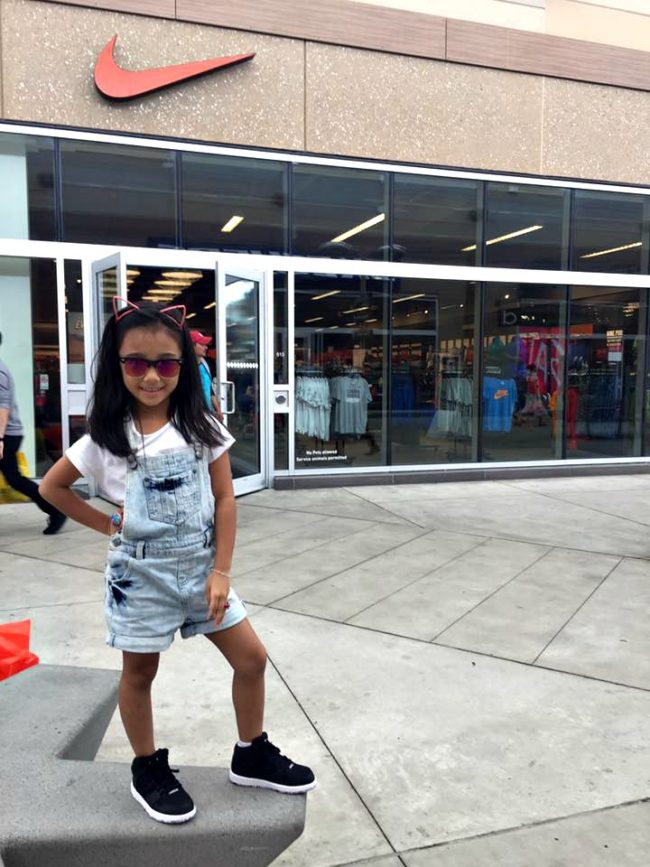 I asked him if baka same price lang yan sa Manila. Alvin said he's not sure pero wala daw siyang makitang ganyan for kids.
I always ask him that, you know. Baka kasi natutuwa lang siya magshop dito ng magshop. I always tell him to compare prices. Nonsense kasi naman bili ng bili here then meron pala sa Manila at the same price. Okay magshop dito pero dapat yung good deal talaga na hindi mo makukuha in Manila yung presyo and yung kind of item. Just like the Kate Spade, Tori Burch, Coach and MK bags.
Di ba?!
I also don't buy clothes that much here. Except for the BEBE slinky top that I got for around Php 1k lang, I dont' buy. Ang ganda talaga kasi eh nung top and naka-sale ng 50% off kaya I got it. But other than that, I don't buy too much clothes.
I buy the Bath and Body lotions here because they do not have the variants here in Manila. Yung MAC lipsticks din. They have shades here that they do not have in Manila.
Nagiisip ako ng wagas before I buy.
I know. Hindi po ako sinasapian ng alien. I have to think that way otherwise, ubos talaga ang pera mo here.
In Niagara, we stayed at Crowne Plaza hotel. It was so fancy and it's just like a 5 minute walk away from the Niagara Falls.
This is our room.
Starbucks and free coffee nila!
After checking in, we walked na to see the Niagara Falls. Niagara Falls is one of the seven wonders of the world.
Comparing to the time I saw the Mona Lisa painting in Louvre Museum, eto talaga I was overwhelmed. It was breathtaking. The photos do not give the falls' beauty justice.
This is the falls on the USA side. The border's actually near where we are na. Sising-sisi ako why I listened to Alvin not to get US visas yet. Grrrr! Sana nakapag-New York kami from here.
This is the part of the falls in the Canada side.
Here's what it looks like when you wanna see them both at the same time.
I stood there staring at the falls for the longest time.
Gaya gaya sa emote ko si Sombrero
The weather was perfect at 20+ degrees Celsius. Nakapag-ice cream pa ang bagets.
After Anika and her Ate Nicky took a dip in the hotel pool, we checked out Clifton Hills. Nandito yung mga attractions around the place.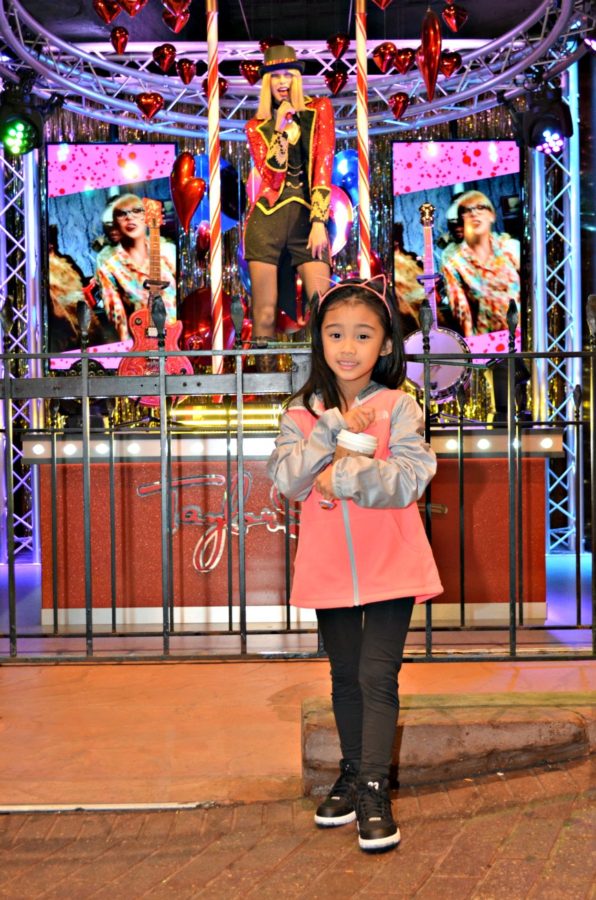 After dinner around 10pm, we went back to the falls because we wanted to check out how it looks like at night.
It was amazing and the fireworks made it more fantastic.
Nakaka-tuwa.
Nakaka-amaze.
Mas nakaka-inspire to work hard to have vacations like these.